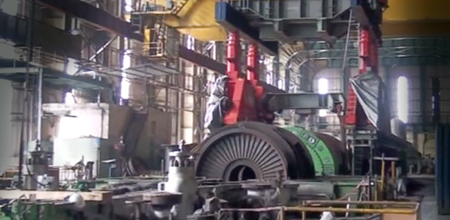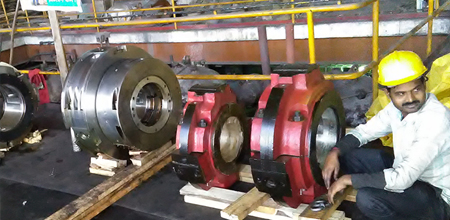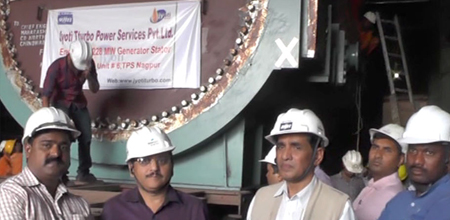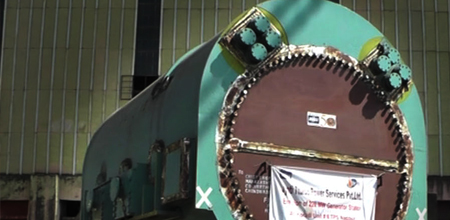 Manufacturing Activities
It is our earnest endeavour to provide our customers with a single window contact to meet all their needs of rotating equipment while we render our services of O&M, spares replenishment, manufacturing and supply of re-engineered components. To facilitate this, we have established workshop facilities with upgraded machine tools and latest measurement technology equipment enhancing our re-engineering capabilities.
Turbine Blades & Nozzles
We manufacture and supply blades and nozzles for turbines of various leading manufacturers and power generating companies. We have the capability, technical expertise, quality assurance measures and years of experience to meet the needs of our valuable customers in shortest possible time.
Our special machining and product services include:
Re-blading for all types of turbine rotors, guide blade carriers and diaphragms involving controlled machining, re-engineering and drawing generation, technology process development, manufacture of new blades and final assembly by our specialists.
Machining as per MBF dimensions.
Thrust & Journal Bearings
We have the modern facilities to manufacture various bearings and thrust pads. We use centrifugal babbiting equipment with thyrister controller for precise speed control to get quality adhering results.
Labyrinth Glands or Seals
We have upgraded facilities to manufacture and re-condition steam labyrinth glands and oil glands for Turbines, Generators and Compressors i.e., 2 halves, 4 or 6 segment, multi-segment etc. We employ special purpose machines for fin bending and diameter rolling. Also through re-engineering, we manufacture and supply various types of fins as per OEM design as well.
Governing System Spares
We also manufacture and supply precision parts of governing system i.e., control valve spindles, valve cones, valve seats, Gland Bushes, Governing valve levers, pins; Stop valve spares i.e., diffusers, cones, gland bushes and spindles; Servo motor spares i.e., Cylinder, Guide Sleeve, Control Bushes, Control Slide, Pilot Piston etc.
Compressors
JTPS has facility for repair and re-conditioning of Compressors. We have capabilities to manufacture, supply and source spares for various types of Compressors.
Dynamic Balancing
JTPS is equipped with two horizontal dynamic balancing machines augmented by electronic measuring system. We can take up balancing of rotors weighing up to 50 tons. The quality grade of balancing will be as high as GO.S as per ISO 1940/1 or API standards or as per OEM/ Customer requirement.
Reverse Engineering
Our reverse engineering, reproduction of complex shapes and prototyping capabilities are augmented by optimal use of the Faroarm robotics to digitise a part or component to create a fully surfaced CAD model with great speed and accuracies.
Dimensional Analysis
We have been employing the Faroarm widely to ensure accurate dimensional analysis to design and manufacture spare parts of old turbines and other rotating machines where our customers were not able to furnish relevant component drawings.